Flowing Waters - Irrigation & Drainage Systems
Sludge Level Measurement Groundwater Treatment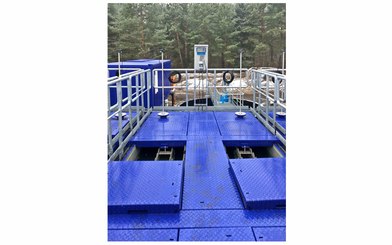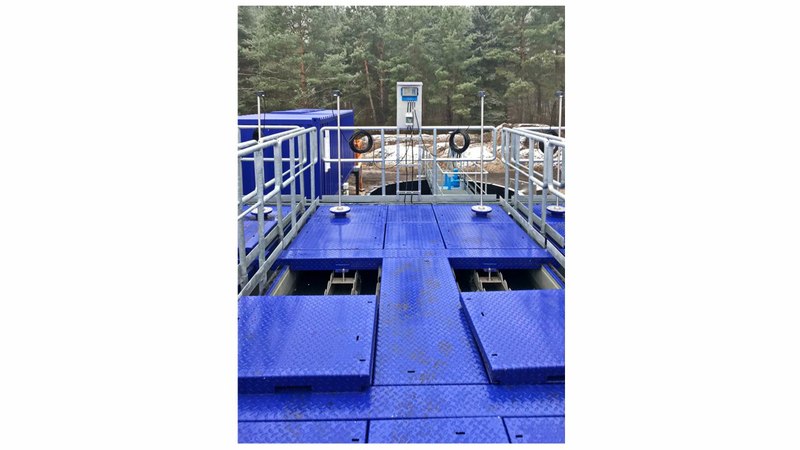 Application
Multi-stage container plant
Chamber size 2.4 x 2.9 x 12.2 m (w x h x d)
Aerated, limed groundwater with approx. 80 mg/l iron ochre contents
Built-in lamella filters
Definition of tasks
Continuous detection of iron hydroxide sedimentation level from 10 filter chambers
Robust measurement system, insensitive to pollution, operating well and reliable in high iron ochre concentrations
Variably adjustable limit values for automatic sludge discharge control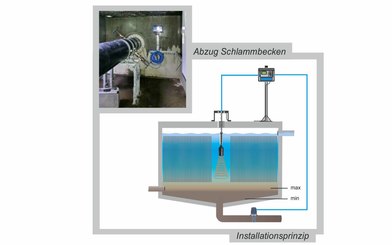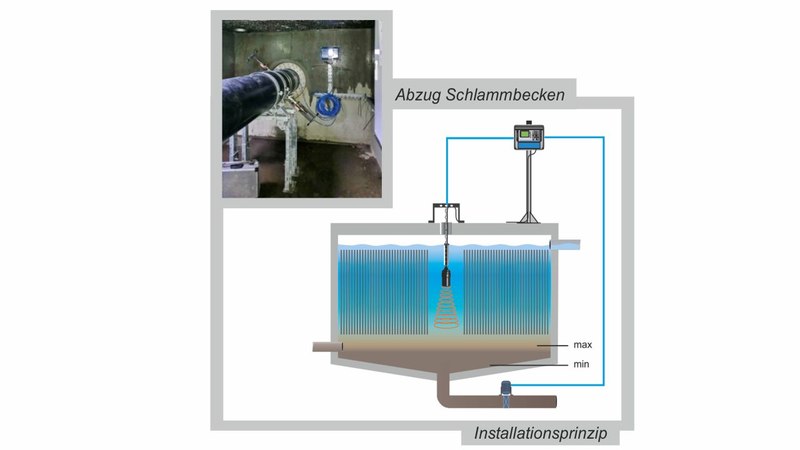 Solution
An ultrasonic system with separation layer measurement based on the detection of density layers was selected.
The NivuScope Ns2 with 2-channel transmitter and large graphic display was selected.
The sensors were inserted into the single chambers from the top using variable immersible fittings made of stainless steel.
Advantages
One transmitter for 2 measurement points
Large graphic display for optimum signal analysis during measurement setup
Haven't found the appropriate Application?
Product Consultation
You want to have best information about our products? Our experts will gladly develop together with you the best system solution for your application.
Applications & Solutions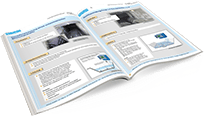 Our Applications and Solutions catalogue offers a brief overview to the most interesting application examples in a single pdf-document.