Wastewater Treatment Plant - Discharge Area
Bypass Flow Measurement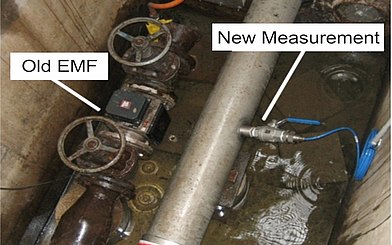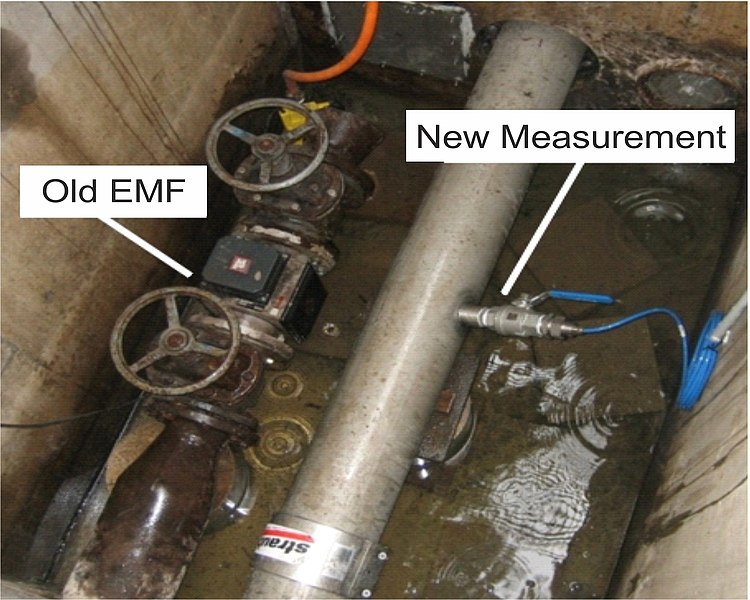 Application
Stainless steel pipes with 80 mm and 200 diameters
Full filled
Existing EMF with reduced diameter
Backwater formation under full load
Definition of tasks
Cost-efficient and accurate measurement even at low flow rates in the 200 mm bypass line and eliminiation of EMF due to frequently flooded facility
Implementation without major modifications and additional flanges, stop valves and similar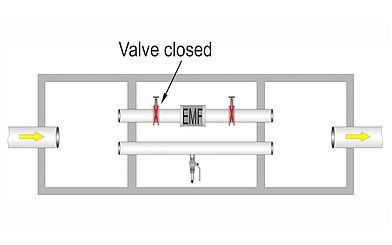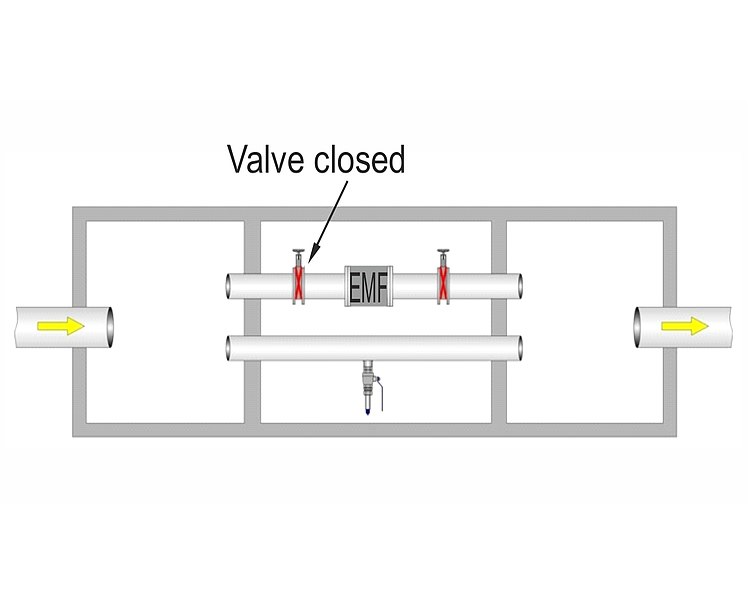 Solution
The existing emergency bypass has been replaced by a pipe with 0.2 m diameter and a nozzle. The NFP sensor is installed in the nozzle.
It is not necessary to use a stop valve if a ball valve is used. This allows to exchange or to control the sensor under operating conditions.
Old measurement remains on site without being dismantled.
Advantages
Easy, straightforward and quick upgrading of existing facilities

Higher accuracy at lowest flow velocities, e.g. while measuring nightly minimum discharge
Used products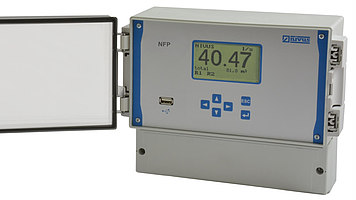 POA Correlation Pipe Sensor
Haven't found the appropriate Application?
Product Consultation
You want to have best information about our products? Our experts will gladly develop together with you the best system solution for your application.
Applications & Solutions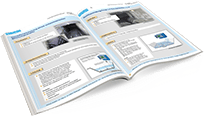 Our Applications and Solutions catalogue offers a brief overview to the most interesting application examples in a single pdf-document.