We know about our responsibility
We are working in an environment, which is characterised by sustainability and sustainable business. Our measurement instruments guarantee an optimal allocation of resources, used for efficient treatment of wastewater or the reliable fresh water supply.
It is really close to our business, not only producing and selling products for sustainable processes, we are working to a minimum of CO2 emissions. But a sustainable business is more than this. Beside the environmental idea we care about our social responsibility. This covers responsibility for our employees, our customers, our suppliers and the further social area. We want to act within this ethical correct. We have fixed this in our Code of Conduct. It is our duty to act in the requirements made by law and operate in compliance with it.
Social responsibility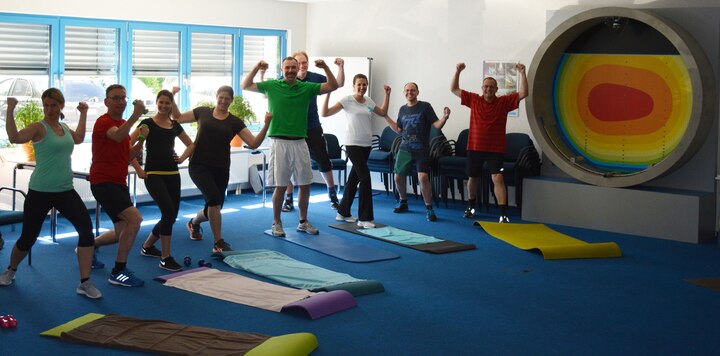 The social responsibility in all areas of the NIVUS's business has a long tradition. NIVUS do feel more than just obliged, it is a wish of the owner family to care about social responsibility. Regarding this NIVUS cares about values, fosters the employees and encourages deprived.
The employee's health is an important issue for NIVUS. Next to ergonomic work places, NIVUS offers training courses, check-ups and events for free regarding to health issues. Furthermore NIVUS encourages sportive activities.
Intra-departmental and inter-divisional events power social contacts, aid to prevent conflicts and lead to a good cooperation. A childcare in the summer holidays will help mainly lone parents in this time without school.
NIVUS endorses educational institutions. There are cooperation with local schools, events which give an insight into the world of business and the themed world of measurement and data technique. NIVUS deploys that there is a platform of know-how exchange between NIVUS and international Universities and vocational schools, further there is supply with gadgets and professional content.
As well we know about our responsibility of deprived. We do this national and international. The important issue is that the supported people get access to most necessary goods. This is the base of a self-determined life planning. We meet in the obligation to donate a part of our earnings to deprive. The centre of our activity is the individual.