Our customer service ensures that all customer requests and repair orders are processed expertly and professionally. The customer service team is able to impress with its competence and qualification.
NIVUS places the focus on customer satisfaction. Even high-quality measurement systems may fail or functions may be impaired due to various factors. From this point on, the NIVUS customer center provides skilled assistance when you need it. We place great importance on excellent service before and after sale.

No matter whether you need orientation for special applications, solutions to your problems or assistance with order processing and the creation of service quotes – our staff is able to convince with quick and professional advice to all your questions.
Hotline
Your direct line towards optimum service!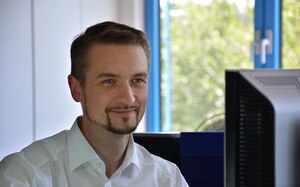 You want quick and direct assistance in case of problems with your measurement system.
Our hotline is available on the phone from Monday – Thursday 8:00 - 12:00 and 13:00 - 17:00 CET as well as Friday 8:00 - 12:00 and 13:00 - 15:00 CET.
Service outside these hours is available by email under hotline@nivus.com.
The free* support provides straightforward answers to questions concerning
Equipment
Parameter settings
Application solutions
Troubleshooting
Integration of units into existing control systems
and much more.
We ask you for your understanding that due to warranty claims the hotline is unable to provide commissioning services e.g. for level measurement devices.
*You only pay your provider's regular fixed line tariff for telephone calls.
Service Technician
Have a service technician visit you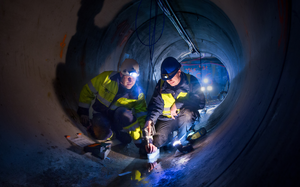 Here you can request a service technician, easily and for your convenience. Our service team will contact you immediately. In order to ensure rapid processing we kindly ask you to describe the purpose as thorough as possible.
If you would like to request a service technician by email please use customercenter@nivus.com. We will get back to you instantly.
For requests by phone please call +49 (0)7262 9191-922.
Initial Start-Up
Optimum Commissioning for optimum Results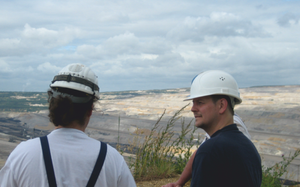 One part of our comprehensive range of services is the commissioning* of measurement systems which requires a high degree of expertise and know-how. Our service technicians have a sound basis regarding applications and a wide range of theoretical and practical knowledge. Regular training and continuing education make sure that these standards are constantly extended and consolidated.
New instruments can be integrated into existing control systems this way without any problems. NIVUS provide perfectly matched solutions for the start-up of your individual system. This ensures smooth operation of your systems without unnecessary interruptions. Your benefits are efficiency, quality and no extra costs right from the start.
Another part of our service is a comprehensive documentation on your measurement place we additionally provide. To guarantee the best possible performance right from the first hour of operation your responsible personnel will be instructed thoroughly and comprehensively.
*Prerequisites: advance notice at least 2 weeks prior to desired date, a metrological description of application shall be provided in advance. All units and sensors shall be wired ready for operation and shall be installed according to our installation instructions. Safe facility access shall be guaranteed. It shall be possible to simulate varying operating conditions.
For the commissioning of flow meters in throttle and regulating plants it shall be ensured to dam up volumes without discharge in order to test measurement and regulating functions. For the commissioning of flow meters in discharge channels it is necessary to have sufficient volumes of water available (e.g. from cleaning truck, hydrant, pump in adjacent water body or similar) to test the correct function.
Extra costs NIVUS are not responsible for shall be borne by the customer. Further services will be invoiced according to our customer service rates.
Maintenance
Best maintenance for your measurement system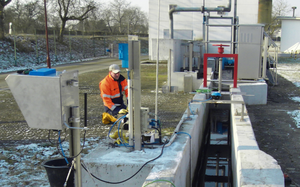 After many years of operation even the most powerful measurement systems may fail from time to time. Improper operation or inappropriate handling may lead to instrument failure as well. In such cases the NIVUS maintenance service is there to help you quickly and without unnecessary administration.
The NIVUS service team is available all over Germany and all over the world. This is why failures can be solved quickly and efficiently even on sites.
In case of existing maintenance contracts we will care about the scheduling, of course!
From us you will get qualified service including warranty for the services performed and the parts replaced.
You don't want to worry about exploding costs for your facility maintenance? No problem, among other points we offer standard maintenance contracts for:
Venturi channels
Weir measurements
Flow measurements
Level measurements
and more.
Or you can have contracts tailored to fit your needs such as for outstations with data loggers, error messages, operating messages, levels, flow measurements and more as well as the transmission of these data to a control centre.
Just talk to us, we will gladly provide you with details or model contracts.
Your benefit: you always have your maintenance costs under control!
Training
We'll make you fit for our devices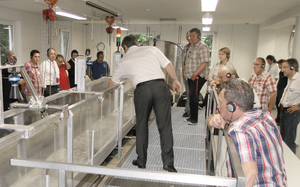 We at NIVUS make sure that you will always obtain the best possible results from your measurements. In our courses and trainings we teach you and your team how to always get the best out of your plant and how to utilise your resources as efficient as possible. In order to prepare your staff for the perfect use of your measurement system, we offer expert courses and trainings for operators at various levels.
Training contents will be tailored to your needs if required and are designed to match your individual requirements and the previous knowledge of the participants.
Examples taken from the everyday work of our experienced technicians, application-related tasks and covering theoretical basics have a particular role during the training.
Spacious training rooms in our headquarters in Eppingen are at your disposal as venues. Alternatively it is possible to organise training on site in your premises.
We will help you to perfectly manage applications and NIVUS systems!
Device Return
How to return your device to us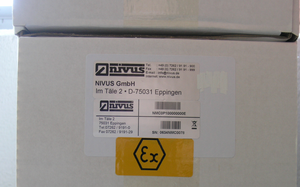 Even if using highest quality products and systems it sometimes may be possible that an instrument needs to be returned to the manufacturer. In such cases or for inspection purposes we ask you to necessarily comply with some regulations. Protecting our employees and the environments as well as legal regulations require to have the proof of safety regarding the
contact with toxic substances
contact with corrosive materials
contact with flammable substances
contact with water contaminants
available together with returned devices.
This is to ensure that used devices returned to NIVUS have been decontaminated after contact with substances detrimental to human health and ecologically harmful media. A proof on the security level of the returned instrument is absolutely necessary.
For quick processing of your request please download the respecting PDF form here, fill out and add the form to your return shipment. We ask for your understanding that we unfortunately are unable to process your request without the according proof of safety.
Many Thanks!