We provide complete plug & play connectivity packages for our systems, which are very easy to handle and already include the entire infrastructure. For example, our systems automatically use the best mobile network via Multiroam SIM without incurring additional roaming costs. Data processing and transmission comply with current IT security standards.
Our mains-connected or self-sufficient transmitters offer customised solutions for your measuring tasks. In addition to the calculation functions, storage and self-verification of the measured values, the integrated data transmission establishes communication with the remote station. Optional and secure remote access simplifies service.
Mobile Communications Data Loggers
NIVUS mobile data loggers are used to record process data, counter values and to connect existing plants to further monitoring or control systems. We offer both mains-connected and self-sufficient systems. The energy-optimised data loggers guarantee high availability with cyclical as well as event-controlled data transmission.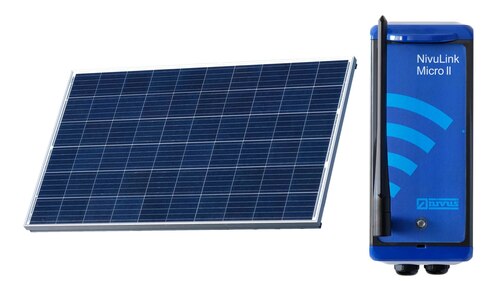 Our compact and powerful IoT gateways are used for the connection and remote control of water management plants as well as process and production plants. In addition to secure communication according to current IT security standards via the mobile network or IT network, they offer scalable solutions from simple data loggers to extensive plant automation.