Flowing Waters - Flood Protection
Flow Measurement Protected Area Drainage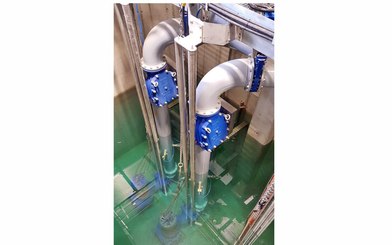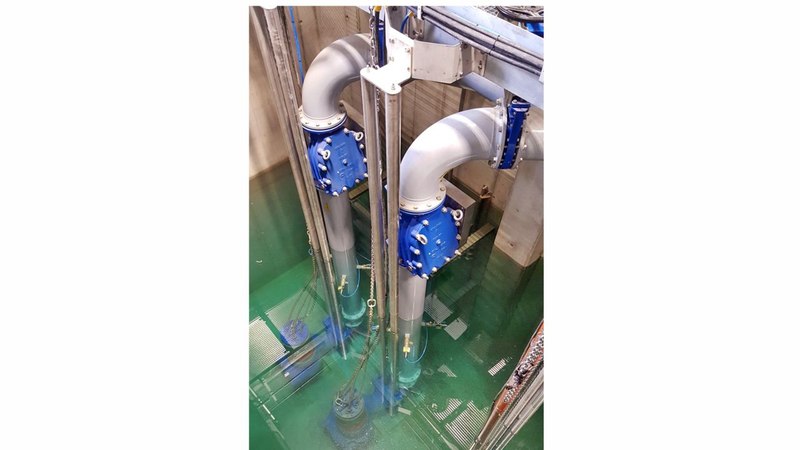 Application
Steel pipeline DN 500
Fully filled
Groundwater without any pollution
Measurement system permanently immersed
due to short calming section
Definition of tasks
Detection of drained volumes in the low-lying protective dyke area of a large German river
High measurement accuracy despite short calming section
Immersed pumps and permanently overflown calming section require IP 68 for the sensors used
Maintenance-free measurement system required due to inaccessible measurement point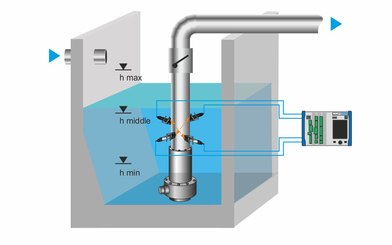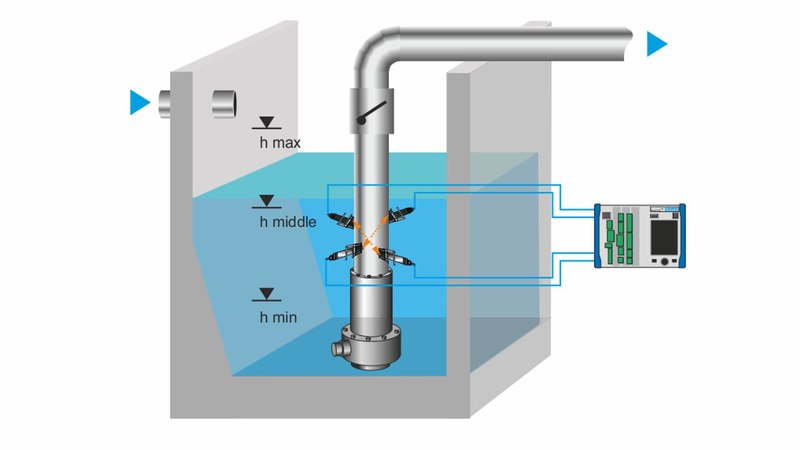 Solution
Due to the lack of reflecting particles in the medium the ultrasonic transit time measurement Type NivuFlow 600 was used.
To achieve high accuracy and to compensate the swirl downstream of the pumps a crosswise 2-path measurement with 4 sensors was installed.
To avoid maintenance measures the velocity sensors were installed directly inside of the pressurised line using welded nozzles and clamping elements.
Advantages
High accuracy, reliability and free of maintenance
Haven't found the appropriate Application?
Product Consultation
You want to have best information about our products? Our experts will gladly develop together with you the best system solution for your application.
Applications & Solutions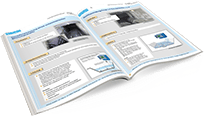 Our Applications and Solutions catalogue offers a brief overview to the most interesting application examples in a single pdf-document.