Wastewater Treatment Plant - Intake Area
Flow Measurement in large WWTP Intake Area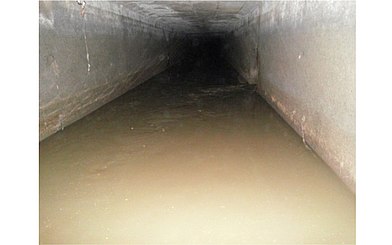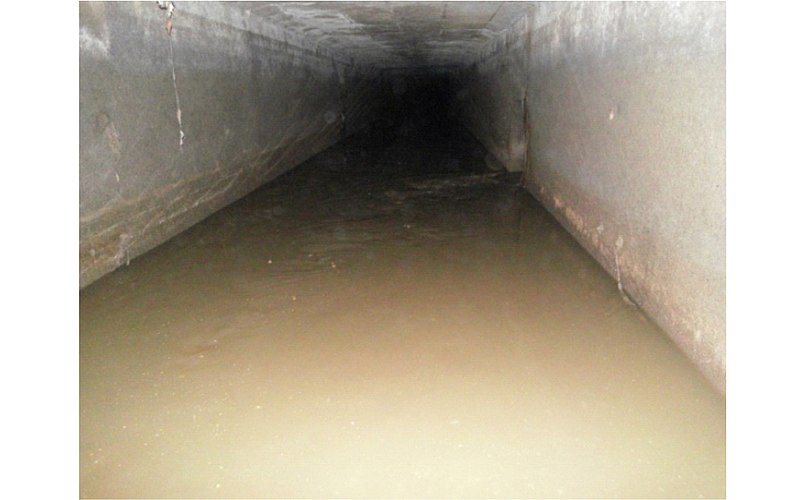 Application
Structured U profie made of concrete, 2.5 x 2.5 m (w x h) with dry weather channel
Partially filled
Very high discharge dynamics
Risk of sedimentation during nighttime
Definition of tasks
Detection of flow rate to WWTP
Highest possible accuracy despite very high discharge dynamics featuring levels from 40 to 200 cm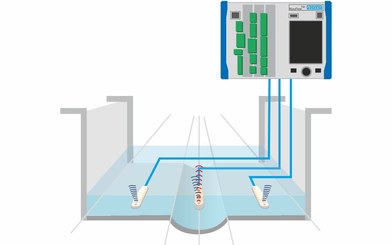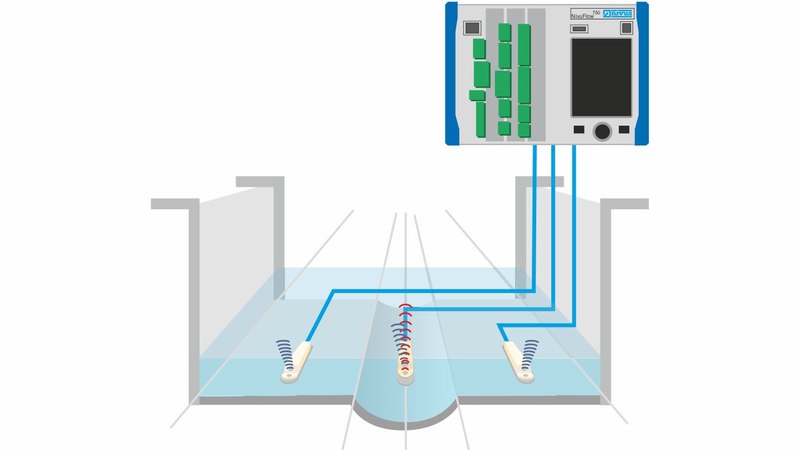 Solution
The measurement system Type NF 750 M3 with three CS2 flow velocity sensors has been used.
The sensors have been installed on wedge supports due to the risk of sedimentation.
A cable protection mounted directly on the sensor prevents damages through rat bites or similar.
Advantages
Easy programming thanks to internal channel shape presets
Required accuracies are met thanks to the use of 3 velocity sensors
High resolution of readings through 2 analog outputs with different scales for dry weather and rain weather
Used products
CS2 /CSP Correlation Wedge Sensor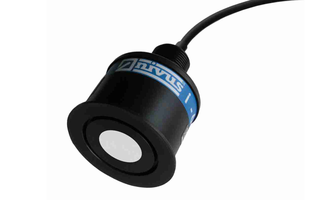 Haven't found the appropriate Application?
Product Consultation
You want to have best information about our products? Our experts will gladly develop together with you the best system solution for your application.
Applications & Solutions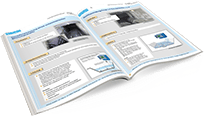 Our Applications and Solutions catalogue offers a brief overview to the most interesting application examples in a single pdf-document.